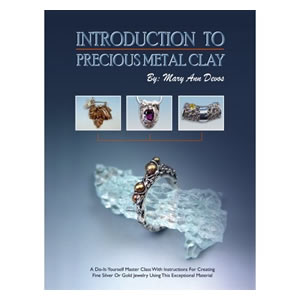 Introduction to Precious Metal Clay
The most complete book on using PMC+ and PMC3. This book, with 18 projects, presents step by step instructions in both text and photographs.

A beautifully designed "all color" book that teaches crafters what they need to know in order to create outstanding, one of a kind personal sculptures.
This book has solid instruction, taking readers step-by-step through a variety of techniques.
Since the book assumes no prior knowledge, it is suitable for the beginner; but well written, carefully illustrates procedures will undoubtedly benefit intermediate and advanced users as well.
Softbound, 96 pgs. 11" x 8.3"
Due to the specialty category of ceramic / pottery books, publishing runs are sometimes limited and book titles go in and out of print without notification. We do our best to keep up with our many publishers and stock availability.
1/12