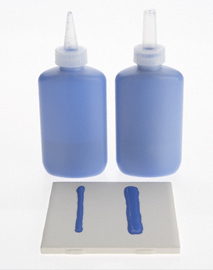 Slip Trailing Bottle
Used to flow casting slips, glazes and engobes onto pieces for raised decorative designs.
This 4-oz, polyethylene bottle is squeezable, lightweight, and easy to hold.
Comes with a round spout, a ribbon spout, and caps for both.
Kemper Tool Discount:
20% off 12 or more. 10% off 6 or more.
Mix and match. Any combination.
Discount deducted after check-out
2/12