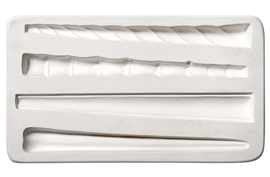 Amaco 4 Handles Sprig Mold
A 12" x 6 3/4" plaster sprig mold for creating clay handles. 
To transfer the design to your clay slab, place slab on mold, and either use a heavy clay roller, or press firmly with your hands.

Remove clay from mold and shape into any form you desire.

4 designs: Rope, Bamboo, Grooved, Smooth
This is the perfect mold for creating handles for those mugs you throw on a wheel.
Discontinued by Amaco. Available while current supply lasts. No backorders.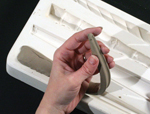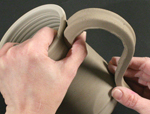 4/22