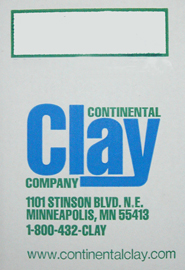 Petalite (55# bag)
Petalite is a lithium aluminium silicate.
Petalite is a lithium aluminum silicate mineral (a lithium feldspar). 
It is commonly used in clay bodies.
It is valuable because it provides an insoluble source of lithium (lithium carbonate is soluble) and has the highest Li2O:Al2O3 ratio of any natural mineral.
Lithium is a strong alkaline flux and is effective over all temperature ranges.
It imparts lower expansion and gives unique color response to copper and cobalt in glazes.
7/15