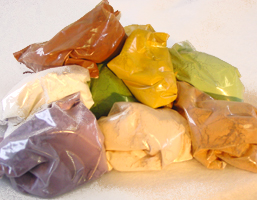 Cobalt Sulfate
Cobalt Sulfate -(CoSu : Hepa Hydrate)

21% Cobalt concentration in a soluble salt form.

Primarily used in raku glaze applications.

Also used to help neutralize yellowing of white slips.
Due to fluctuating prices in the raw materials market, any price increases will be confirmed with you before your order is charged or shipped.
8/23