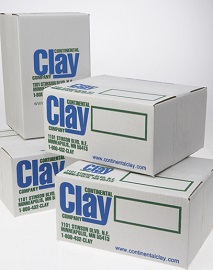 Brick Grog Extra Fine - 30 mesh
Grog provides texture, both tactile and visual, along with bite for better control in forming.
Grog is an opener, which helps the clay dry uniformly and because it is already fired, it proportionately cuts down the overall shrinkage and hence any tendency to crack or warp.
source:  The Potter's Dictonary-Frank & Janet Hamer
Due to fluctuating prices in the raw materials market, any price increases will be confirmed with you before your order is charged or shipped.
8/23