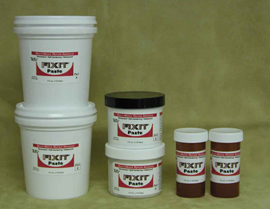 Fixit Paste
FIXIT®Paste is a 2-part permanent bonding and repair compound.
Use it on tough jobs, repairs, ceramics, outdoor projects, etc.
This paste is thinner & cures harder than Apoxie Paste.
To make paste thinner yet, microwave it in package in 15 second increments.
No Solvents.
Marine Quality. Waterproof, 0% shrinkage.
Tough! Very dependable!
10/22