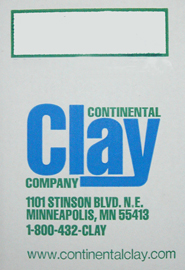 Flint - superfine 400m
In clay bodies Flint gives a whiteness, hardness and a resistance to crazing. 
In glazes, Flint provides extra silica if needed in the formula.
Due to fluctuating prices in the raw materials market, any price increases will be confirmed with you before your order is charged or shipped.
6/21