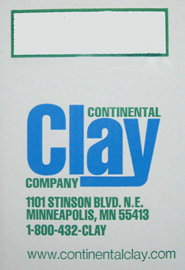 Iron Sulfate (copperas)
Iron Sulfate is a soluble material often used in raku and low fire soda applications. 
If calcined at 1652*F iron sulfate becomes anhydrous iron sulfate, also referred to as crocus martis, Fe2O3-FeSO4. 
This form of iron sulfate is used at all temperatures and helps in creating colors ranging from soft yellows to dark purple-browns.
Due to fluctuating prices in the raw materials market, any price increases will be confirmed with you before your order is charged or shipped.
6/21