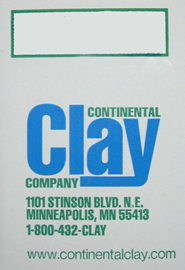 Ilmenite - 30-200 mesh
FeTiO3 or FeO.TiO2.
commonly referred to as Ferrous Titanate, but is more accurately described as a double oxide rather than a titanate.
Black in its raw state, yielding brown specks in glazes.

This mineral is tough to grind and is only available from Continental Clay as a single item.

It is provided with a blended range of granular particle size. This material ranges between (30 mesh - 200 mesh)
Due to fluctuating prices in the raw materials market, any price increases will be confirmed with you before your order is charged or shipped.
8/23