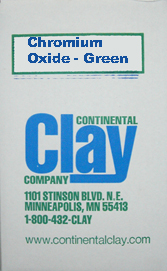 Chromium Oxide - green
Chromium oxide gives a green color known as chrome green. 
It is not a single color, but a range.
printable MSDS pdf
Due to fluctuating prices in the raw materials market, any price increases will be confirmed with you before your order is charged or shipped.
6/21