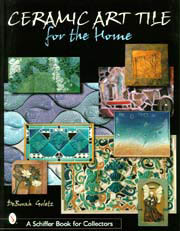 Ceramic Art Tile for the Home
This book is a wonderful introduction to the world of art tile, loaded with ideas and resources that will charm and inspire.

Hundreds of breathtaking photographs show the work of the best contemporary tile artists in the country.
Paperback - 160 pg.
This Title is Out of Print and available only while current stock is available.
9/18