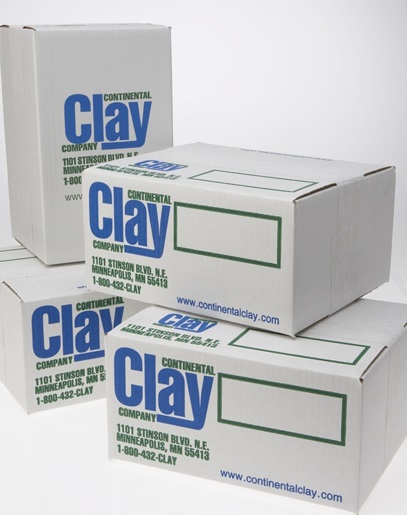 Gift Cards
A Continental Clay Cards are a particularliy appreciated gift among ceramic artists and students.
Give a Continental Clay Gift Card for any occasion.
Gift Cards are available starting at $10 up to $200 (online)

For larger amounts, please call 800-432-CLAY.

We'd be happy to send a gift card for you,
(this is much easier than trying to gift-wrap a wheel)

Please note: You will NOT be charged any sales tax, shipping, postage or handling charges even if they are shown on final check-out - please trust us on this.
*Note: Bonus Gift Cards purchased in December are valid for use from January 1, 2023 - March 31, 2023